A number of plants come with colorful blooms and foliage. Here is a list of the Best Colorful Houseplants for the Holiday Season.
A bright a colorful house plant is a beautiful addition to any house. It not only adds positive energy to your living space but also makes the indoors look welcoming and ready for the holidays. This article takes you through some of the Best Colorful Houseplants for the Holiday Season, available in all shapes and sizes to brighten up your holidays.
---
1. Christmas Rose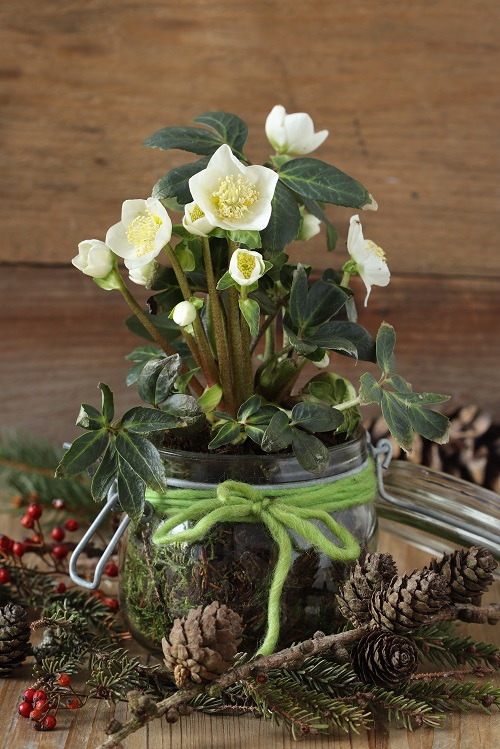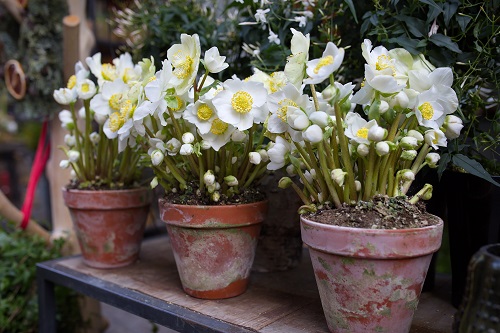 Botanical Name: Helleborus niger
Chrismas Rose blooms in winter and is also known as the winter rose and snow rose. This perennial plant acquires a Christmas bond because of an old European legend. Its striking flowers, of five colored sepals, are whitish to pinkish green and appear during the winter, often at Christmas.
Festive tip: Use it for Christmas decoration due to its colorful leaves and small flowers.
2. Paperwhites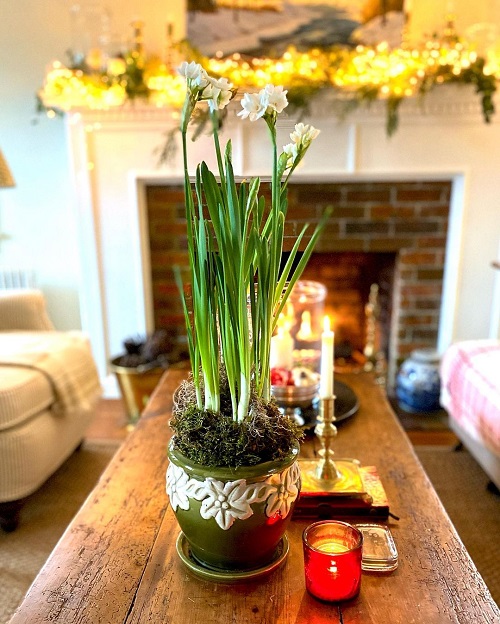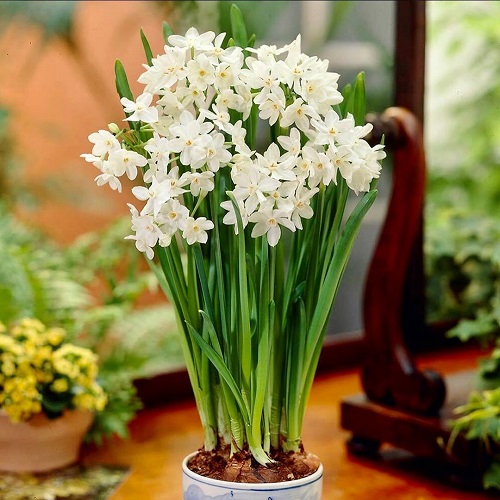 Botanical Name: Narcissus papyraceus
Paperwhites are winter-flowering plants that look beautiful with their tall and fragrant flowers. These are perennial bulbs with varying degrees of fragrance, depending on the type. Paperwhites are known for their pretty white blooms, which makes them the Best Colorful Houseplants for the Holiday Season.
Festive tip: Popular for festive decoration, these go well on table tops.
3. Rosemary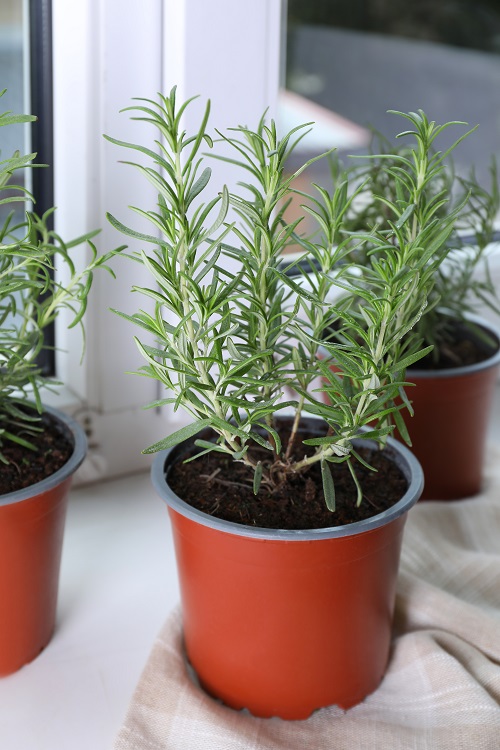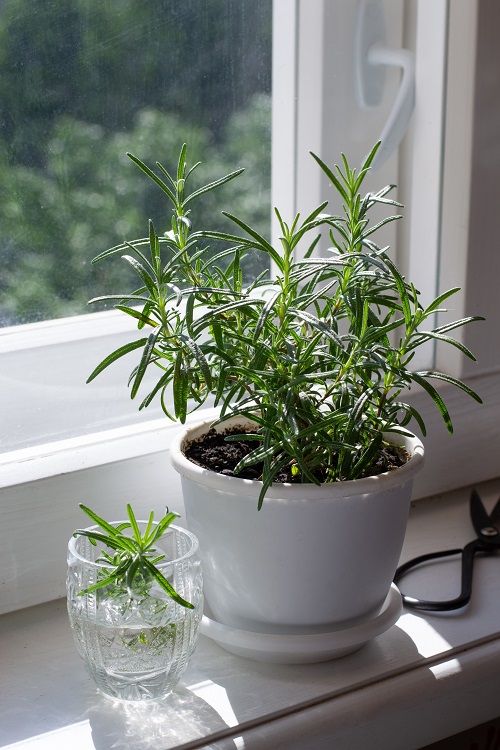 Botanical Name: Rosemarinus officinalis
This all-green herb looks like a mini Christmas tree in a small pot, making it a perfect fit as a holiday plant. Rosemary is a Christmas staple associated with love and friendship, both known spirits of any festival.
Festive tip: Since this look like a mini Christmas tree, one can use it around a bigger Christmas tree or on table tops and dining table to give a Christmas look to your house.
4. Christmas Cactus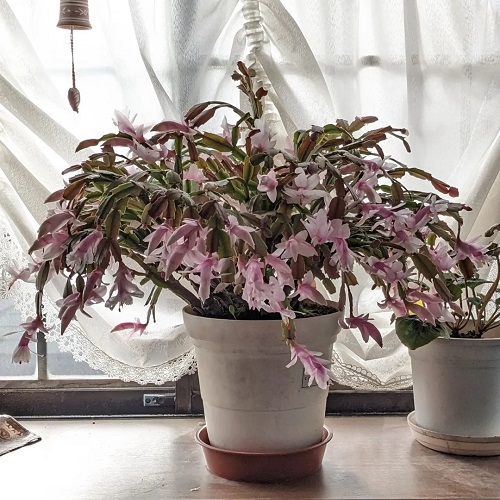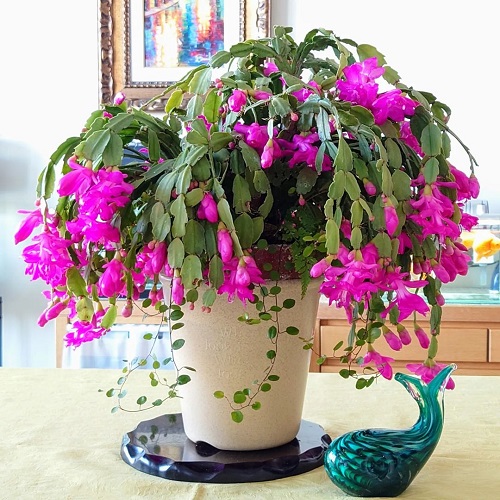 Botanical Name: Schlumbergera bridgesii
The Christmas cactus is one of the best holiday indoor plants that last for a long. This plant flowers in winter with colorful, tubular flowers in striking shades of red, yellow, pink, purple, and white that match perfectly with its glossy green hanging branches.
Festive tip: Its striking colors make it the best central piece to make your festival welcoming.
5. Orchid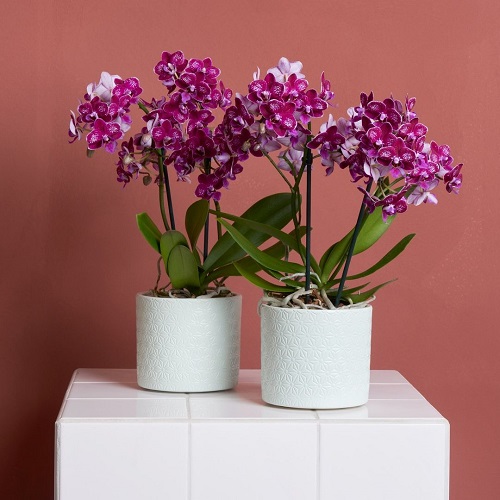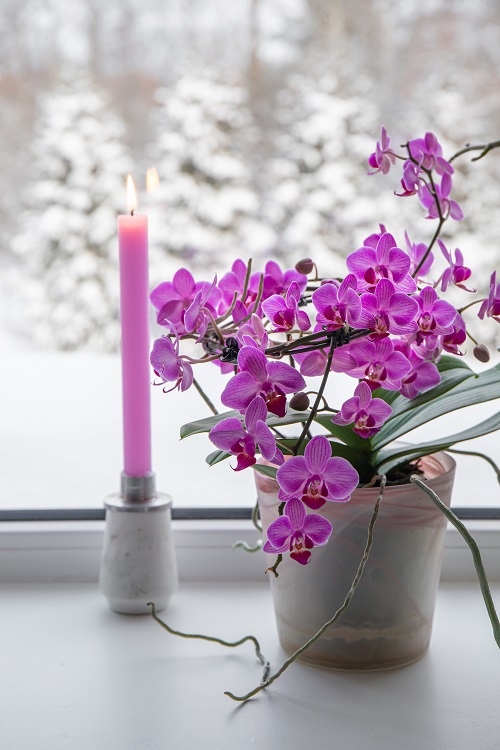 Botanical Name: Orchidaceae
Orchids are plants belonging to the family Orchidaceae and are known as a diverse and widespread group of colorful flowering plants. Its colorful and fragrant blooms make them perfect festive plants that add colors to your house.
Festive tip: This flowering houseplant symbolizes beauty and luxury, which makes it perfect for welcoming guests.
6. Pansy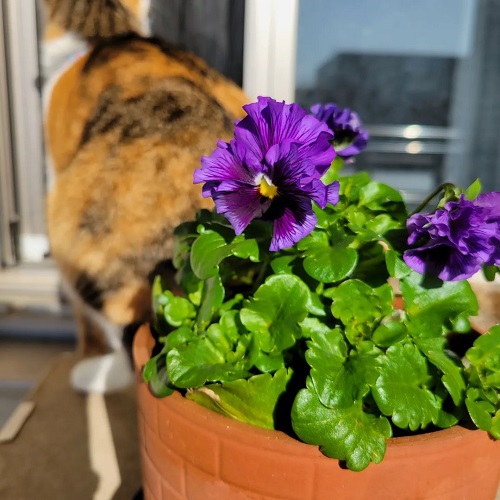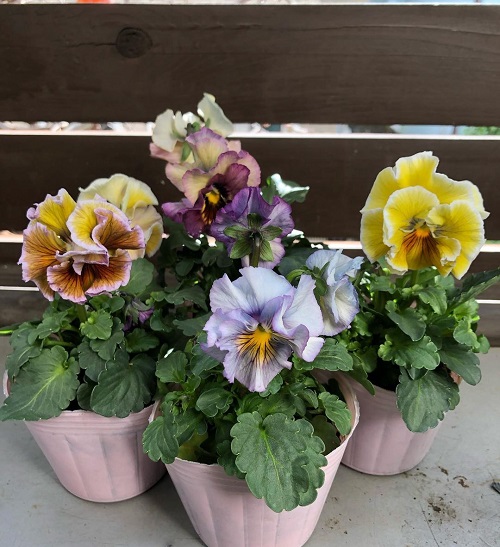 Botanical Name: Viola tricolor var. hortensis
These are colorful flowers that are the perfect floral treat for festive holidays. Their beautiful heart-shaped and overlapping petals make them a welcoming treat to the eyes.
Festive tip: These love cool weather and are edible, so these can be used to add color to your festive treats.
7. Norfolk Island Pine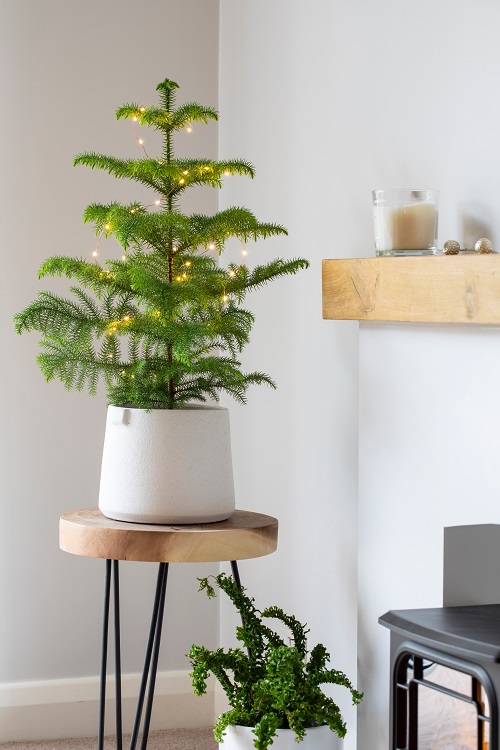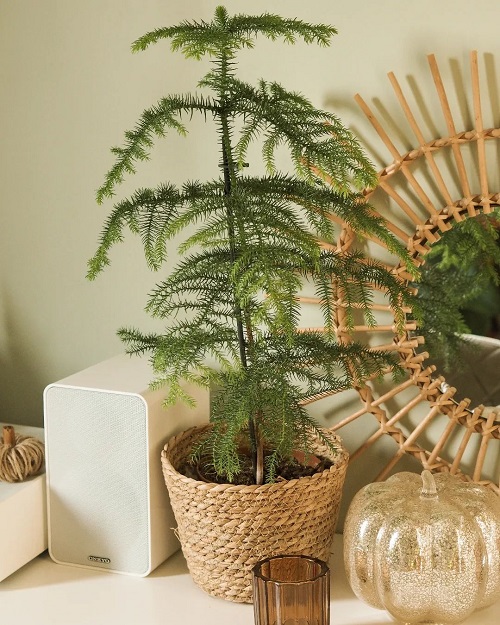 Botanical Name: Araucaria heterophylla
Norfolk Island pine is an evergreen timber and ornamental conifer from Araucariaceae family. It is native to Norfolk Island, and its attractive saplings are cultivated throughout the world as houseplants that have a festival look to them.
Festive tip: It can be decorated with small ornaments, tinsel, and bows during Christmas and other festivals.
8. Christmas Bush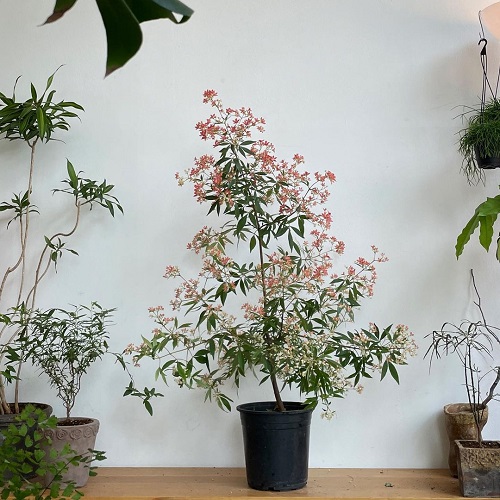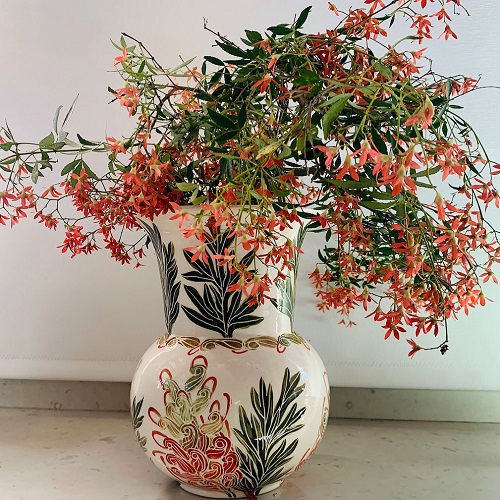 Botanical Name: Ceratopetalum gummiferum
Christmas Bush is known for its lovely white, pink, or purplish flowers. The first look at the plant will make one think about celebrations and festivals. This plant likes moist conditions and should be regularly watered.
Festive tip: It can be added to your indoor balcony garden during any festive season as it attracts butterflies.
9. Christmas Berry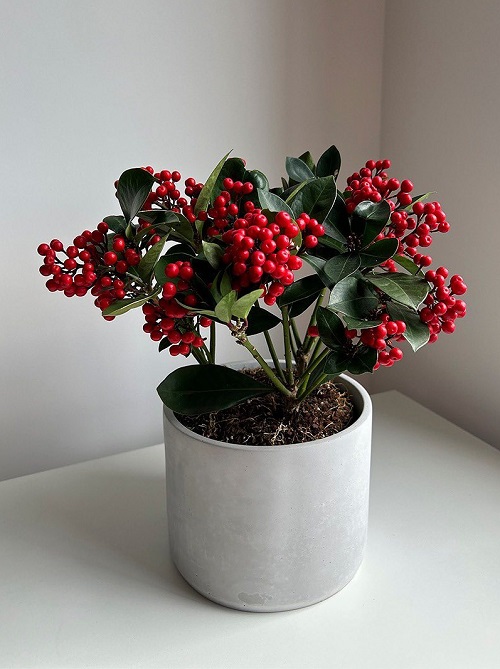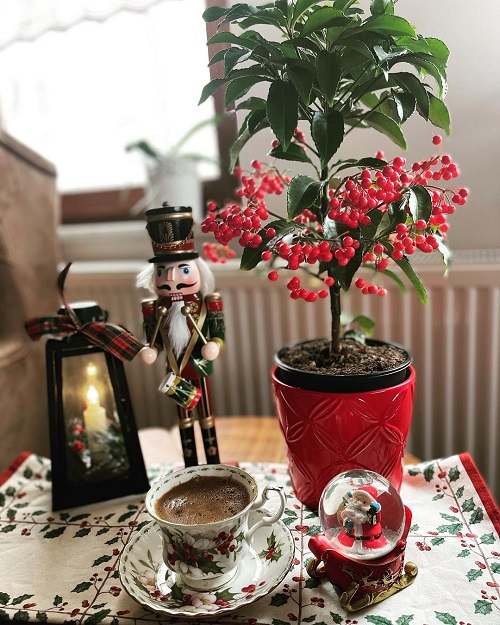 Botanical Name: Ardisia crenata
Chrismas berry has round red fruits like Christmas bells hanging amidst the glossy dark green leaves. This Christmas feature of this plant gives it the best colorful festival look, and it is loved as a colorful houseplant.
Festive tip: Place this plant next to your Christmas tree or at any corner. Its berries will look like hanging red light bulbs adding charm to any room.
10. Frosty Fern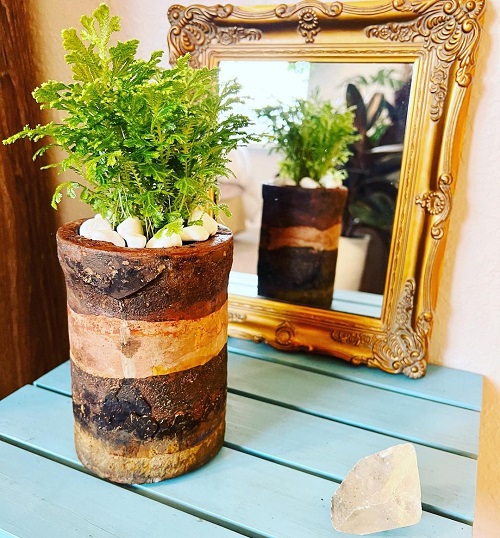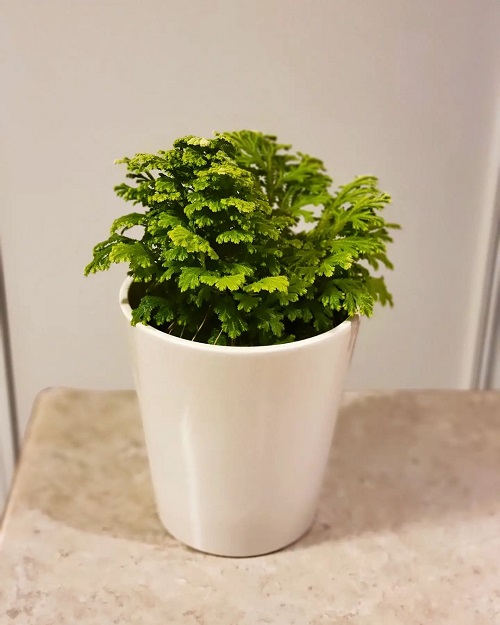 Ferns are an intregal part of festivals like chrismas. This green plant adds up to the Christmas spirit, which looks more like moss, and its foliage resembles that of the conifer leaves.
Festive tip: Add a decorative piece to it and place it on the dining table to add a festive look to your feasts.
11. Poinsettia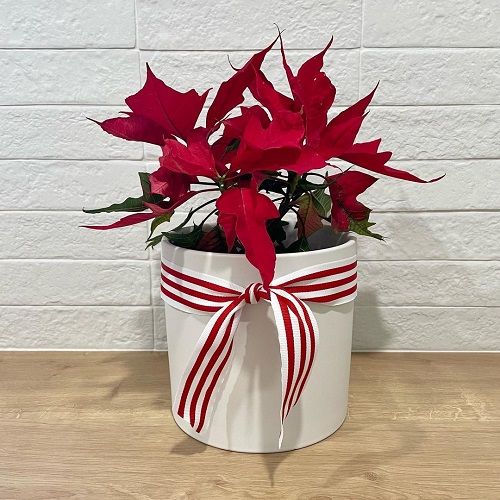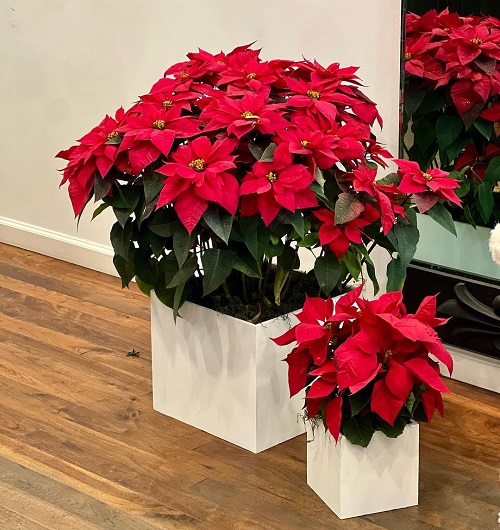 Botanical Name: Euphorbia pulcherrima
Poinsettia is known for its colorful bracts, often associated with the holiday season. The bright red color of its modified leaves contrasts beautifully with the green foliage, which gives a festive look to the whole house
Festive tip: Poinsettia can be used as a center of attraction in Christmas décor due to its color.
12. Easter Cactus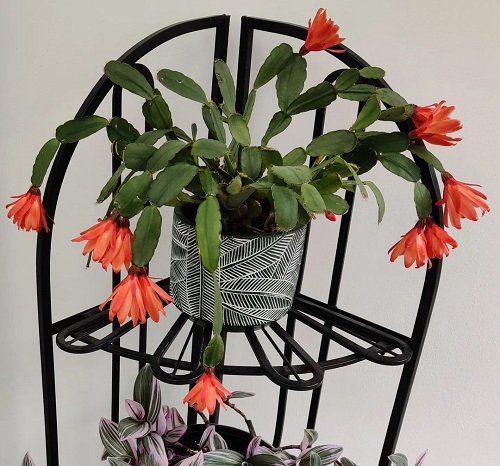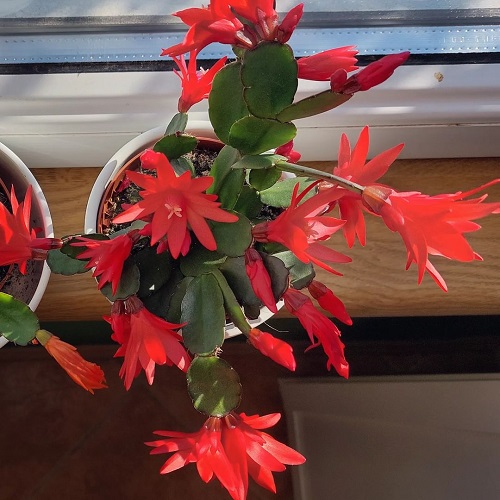 Botanical Name: Schlumbergera gaertneri (Rhipsalidopsis gaertneri)
This house plant is also known as the spring cactus and is one of the favorites for the holidays. Since Easter cactus flowers in late winter to early spring, it is an exact fit for a holiday like Easter. It blooms flowers ranging from red to white, peach, pink, lavender, and orange on segmented green stems that are actually leaves of the plant.
Festive tip: Use it as a centerpiece in the room, and it will catch everyone's eye.
13. Cyclamen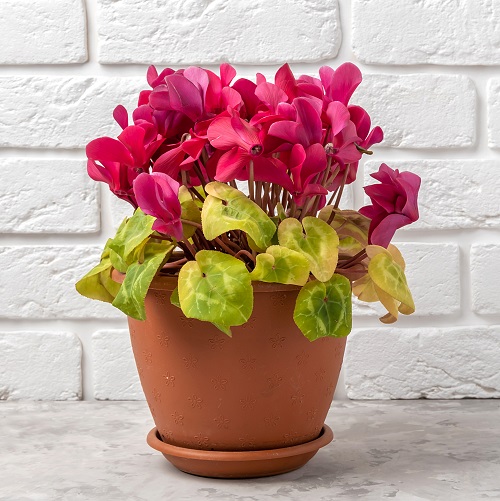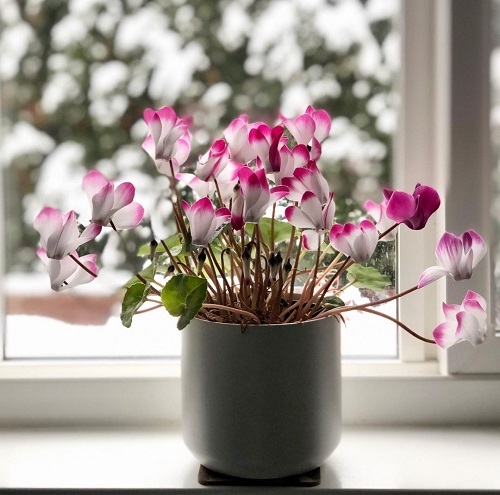 Botanical Name: Cyclamen persicum
This colorful plant is another compact choice that's ideal for smaller spaces. Its attractive foliage and its flowers are amazingly held on dainty stems with heart-shaped leaves. It has a range of hues in flowers from white to pink, red, or purple.
Festive tip: This houseplant is a good choice for a smaller space and thrives in indirect light, so place it in a shady corner of your house during festivals.
14. Gerbera Daisy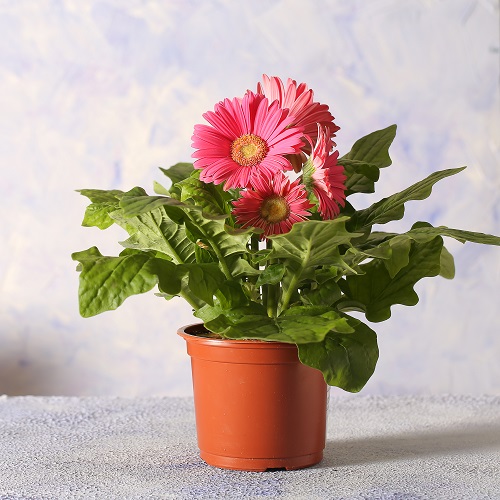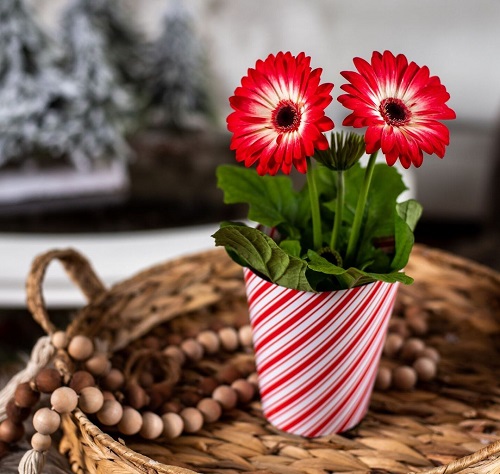 Botanical Name: Gerbera jamesonii
The best thing about these flowers is that they are available in almost every rainbow color and will grow to about 18 inches high. The flowers of gerbera daisies are known to bring festive cheer to your indoor space.
Festive tip: These are best to make bouquets which are an important part of any festival.
15. African Violet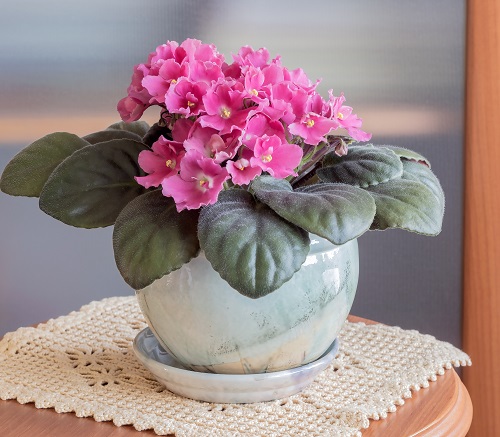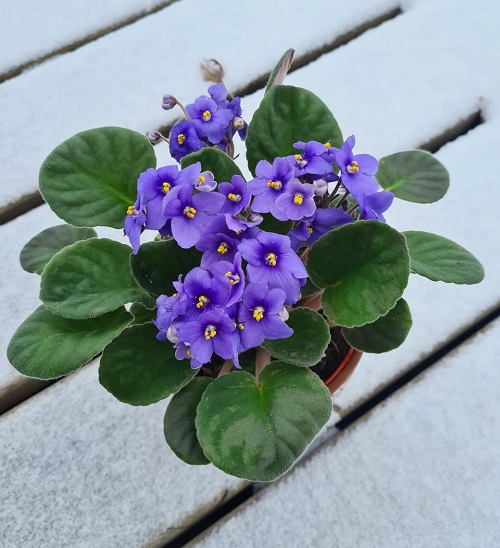 Botanical Name: Saintpaulia ionantha
This indoor festive plant has fuzzy leaves and dainty little flowers, which makes it a treat to look at. It is usually purple, but along with this popular hue, their blooms also come in white and many shades of blue and pink. These are native to Africa and are available with flowers that are double-blossomed.
Festive tip: These also goes well with small space and can be used for decorative purpose in festivals.