Here are the Best Indoor Greenhouse Ideas that are easy to build, cost-effective, and will nurture your moisture-loving houseplants!
Greenhouses are life savers when it comes to growing indoor plants. It helps create an ideal growing condition for the humid-loving specimens, protecting them from extreme conditions. Check out the Best Indoor Greenhouse Ideas if you wish to see your plants thriving year-round!
---
Best Indoor Greenhouse Ideas
1. Glass Cabinet Greenhouse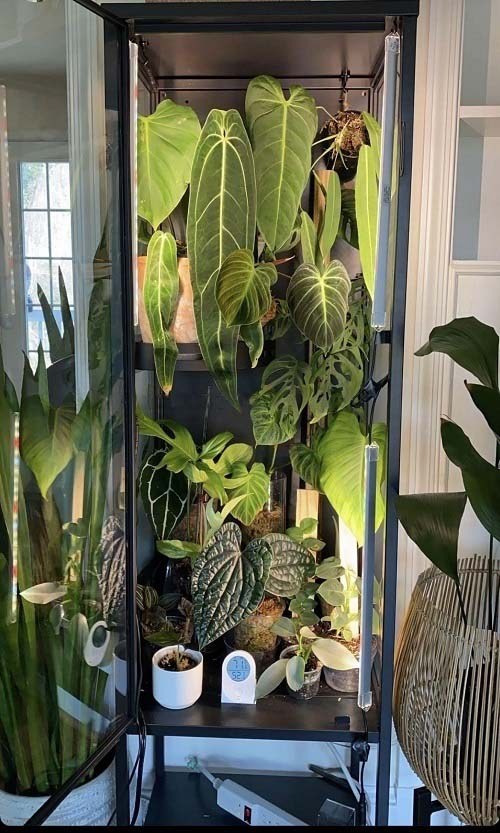 Place your plants inside a glass cabinet, and your greenhouse is ready! Place it in a sunny spot to provide adequate light to the plants. Mist the plants frequently to initiate the moisture buildup in your indoor greenhouse.
2. Inverted Plastic Bottle Greenhouse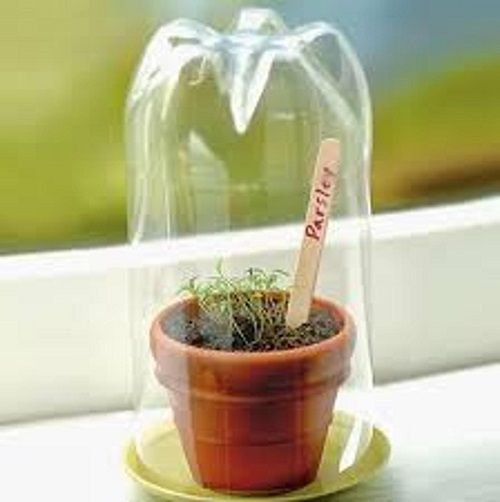 Make a quick greenhouse by placing a half-severed plastic bottle on top of your potted plants. Alternatively, cut the bottle in two halves, fill one with soil, and cover it with the other half on top. One of the most feasible and Best Indoor Greenhouse Ideas on this list!
3. Mason Jar Greenhouse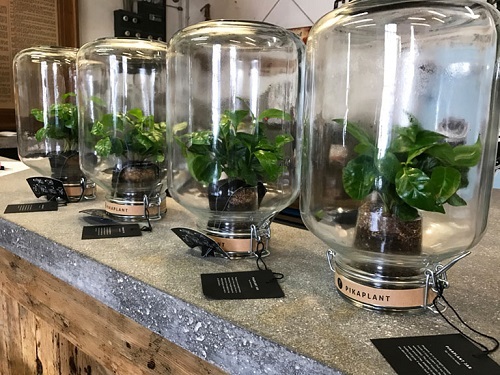 Use mason jars as a greenhouse by inverting them over your plants. Alternatively, you can grow small plants in the jars as well that'll work like terrariums, creating a greenhouse-like atmosphere for the plants.
4. Blanket Bag Turned into Indoor Greenhouse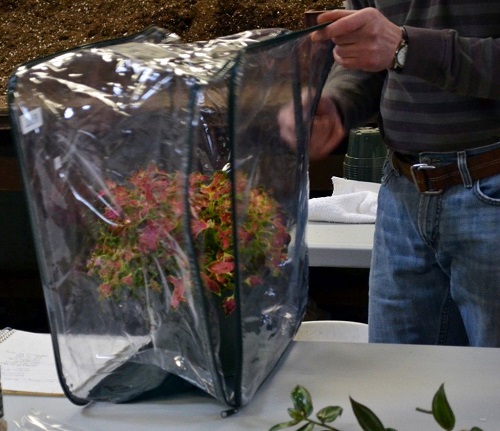 As simple as it sounds—place your moisture-loving plants inside blanket or quilt covers made of plastic or similar material and keep them under an indirect light source. Occasionally, mist the plants to encourage moisture.
5. Inverted Plastic Cup Greenhouse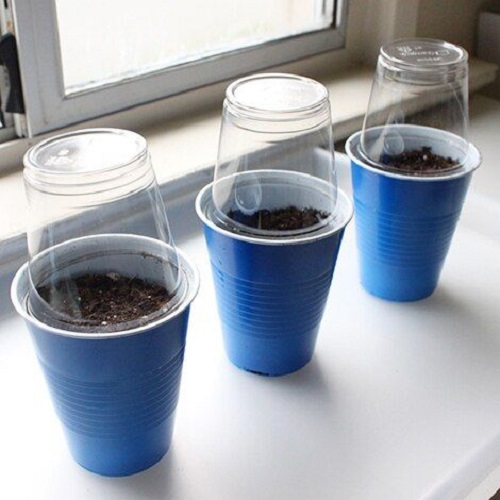 If you have extra plastic glasses lying around, use them to build mini-greenhouses, as displayed in the picture!
6. Creative Coffee Table Greenhouse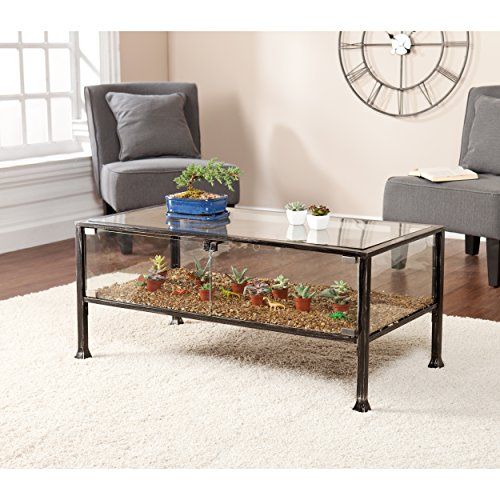 Flaunt your love for plants and interior decor by customizing a coffee table with a glass shelf at the bottom and covered with sliding glass doors on the sides. Place it in the living or bright corner of your house to fulfill the plant's light requirements.
7. DIY Photo Frame Greenhouse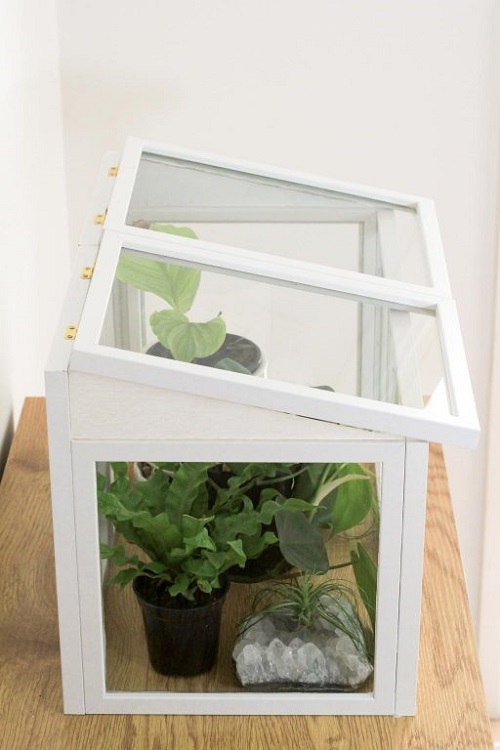 One of the Best Indoor Greenhouse ideas on this list, all you need are some photo frames, glue, and pliers to make a plant house like this!
8. Rustic Lantern Greenhouse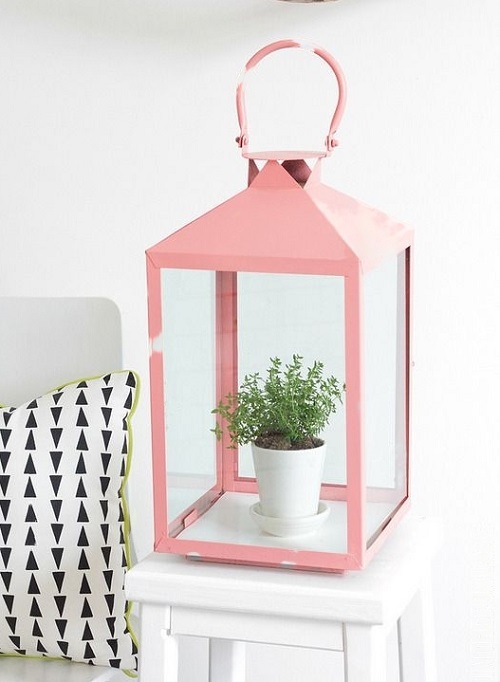 Reuse the old rustic lanterns creatively by placing your plants inside them. You can also hang them creatively in a bright corner or display them on your bookshelf to upgrade the aesthetics of your home.
9. Punnet Box Plant House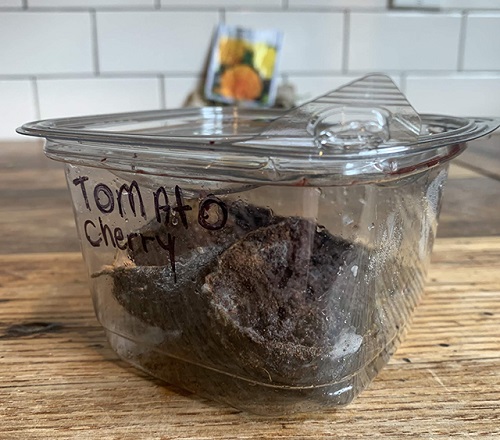 Use punnet boxes or other grocery containers as a greenhouse. However, you can employ this indoor greenhouse idea majorly for starting seeds or protecting the young, tender seedlings from extreme temperatures.
10. Aquarium Greenhouse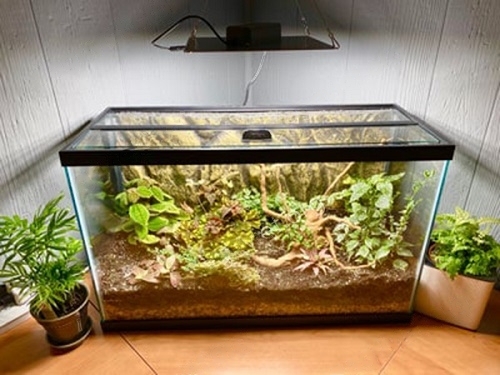 You can turn an aquarium into a greenhouse in quick and easy steps. Ensure you place it at a spot that receives ample sunlight or arrange some grow lights to boost photosynthesis. Here's the tutorial.
11. DIY Mini Greenhouse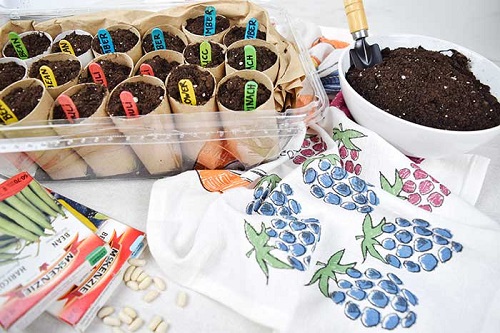 Upcycle the used toilet paper rolls and make them into mini and creative greenhouses using this tutorial. One of the Best Indoor Greenhouse options you can try out!
12. Glass Container Greenhouse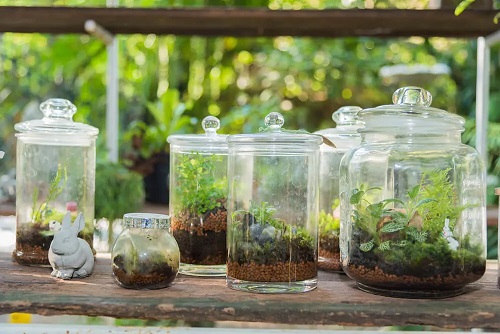 Use your glass containers as a greenhouse by filling them with soil, pebbles, and your preferred plants. The best part about these greenhouses is that you can move them to a better light source if needed.
13. CD Case Indoor Plant House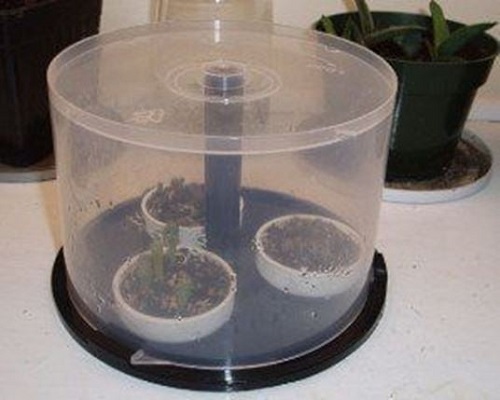 A CD case can make for an innovative greenhouse. Alternatively, if you have a CD spindle case, keep your plants inside the case, and you are done. Get the tutorial here.
14. Mini Ice Cream Stick Greenhouse

Make a quick greenhouse with ice cream sticks and some plastic cover. This can be a fantastic and easy activity for kids, apart from being one of the Best Indoor Greenhouse ideas on this list.
15. Egg Carton Greenhouse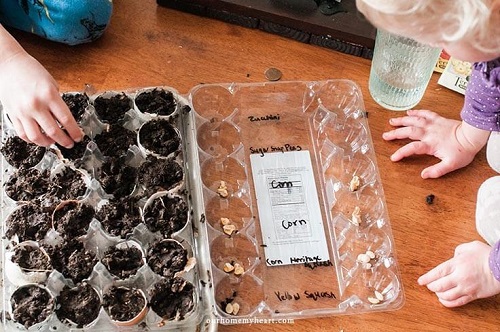 Egg cartons can be reused beautifully by turning them into a greenhouse. This indoor greenhouse idea will also serve as a cost-effective seed-starting tray!
16. PVC Pipe Greenhouse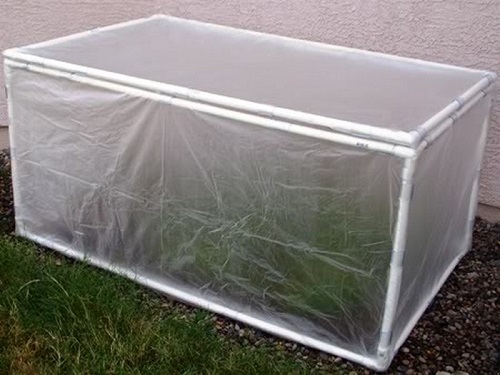 Make a quick greenhouse using PVC pipes and plastic covers. The option to customize its size per your needs adds to the pros, making it one of the Best Indoor Greenhouse ideas on this list. Get the tutorial here.
17. Plastic Sheet Greenhouse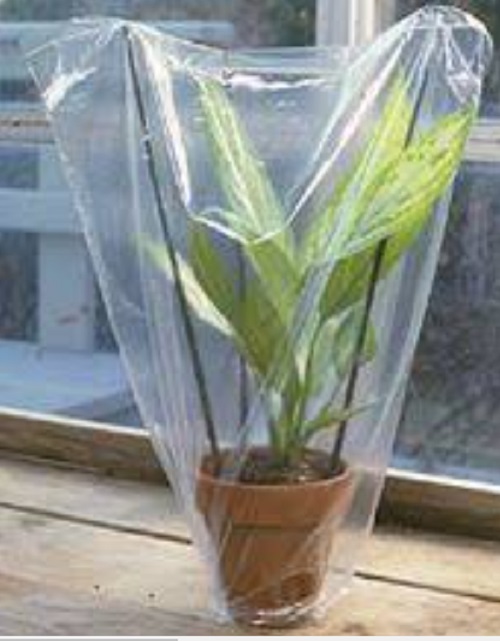 Plant a few stakes in your houseplant and cover it with a plastic sheet to create a greenhouse-like environment. You can make this for individual plants or after grouping them together.
18. Ice Cube Tray Greenhouse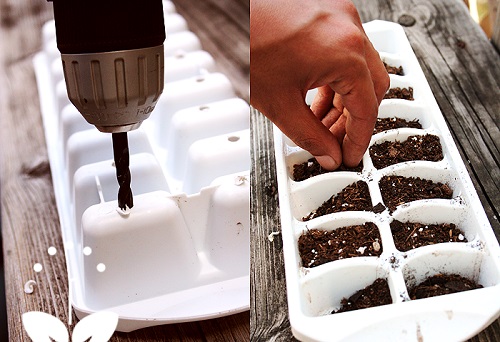 Works more like a seed-starting tray but can be used as an indoor greenhouse too. Make sure to drill holes at the bottom and cover it with plastic or invert a transparent container over the seedbed to create a mini greenhouse for the seedlings.
19. IKEA Greenhouse Cabinet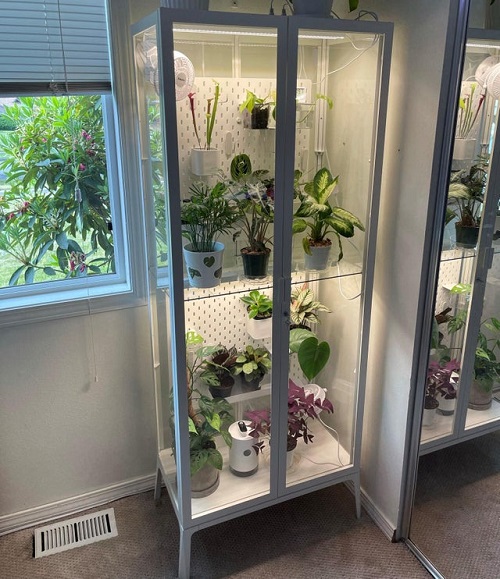 The IKEA Indoor Greenhouse Cabinet with Lights comes in different shapes and sizes. If you are an ardent plant lover, this investment can be a worthy treat to your green buddies. One of the Best Indoor Greenhouse Ideas on this list!